This was a total shock—the incomparably talented L'Wren Scott, designer, muse, girlfriend of Mick Jagger, cool, soigné, a beloved friend to many—was found hanging yesterday, an alleged suicide. She was only 49.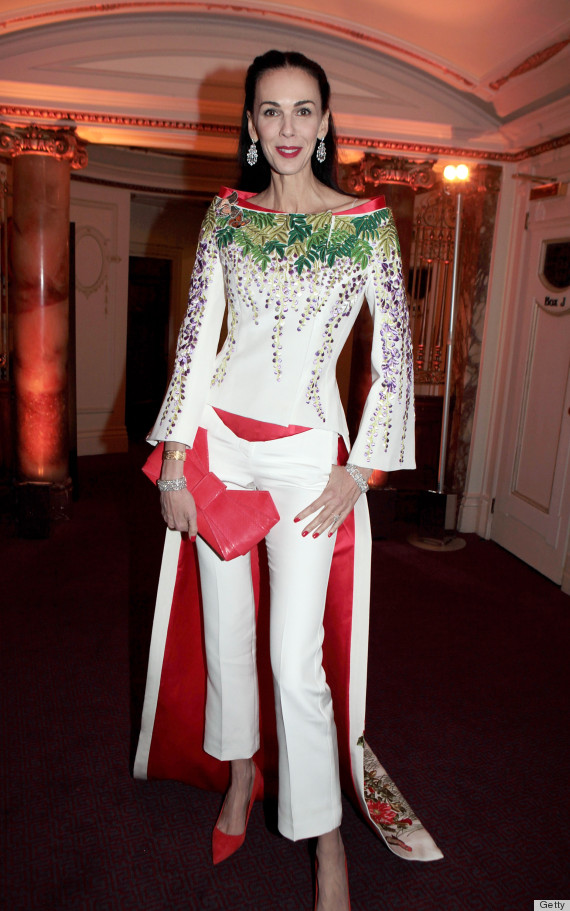 L'Wren was adopted by a Mormon couple and grew up in Utah as Luann Bambrough until her height (nearly 6'4"), long limbs, and beauty brought her to the attention of the fashion business.
She was a successful model and even more successful stylist to the stars before she started her own company. Women loved her figure-flattering clothes, and she recently designed a line for Banana Republic.
According to reports, her company was failing and millions of dollars in debt, which may be why she cancelled her last collection, citing production delays. But even a failed business—no surprise in such a fickle and difficult line of work—is no reason to hang yourself from a door with a scarf. She could have sold her apartment and paid off the debts and then some. Clearly, she was not in her right mind.
All that is known is that Mick and the Stones were on tour in Australia when this happened. They've been a couple since 2001 and a spokesman said Mick was completely shocked and devastated.
It just goes to show—you'd look at this amazingly talented couple who so clearly seemed to adore each other….you think of their creative success….you think of all the press and adulation…the beautiful homes and adoring friends and family…but nothing matters when the dark clouds swirl too thickly for you to think of your future with any happiness. 
What a sad, tragic shame for such a seemingly fairy-tale life.