In one of those amazing stories of incomparable ironies, Hessy Taft's come close to the top. She was an adorable six-month-old baby, living in Berlin with her parents in 1935, when a photographer named Hans Ballin took her photo. Not only that, but he submitted it when a competition was being held to find the perfect specimen of Aryan babyhood. Propagandist extraordinaire (and all-around worthless slime), Joseph Goebbels himself chose this photo as the most Aryan of them all, and it appeared on the cover of a Nazi "family" magazine, Sonne ins Hause.
Goebbels never found out that Hessy was Jewish.
What a mensch Hans was. He deliberately submitted the photo, knowing of Hessy's Jewishness, in order to prove that the Nazis were "ridiculous." He proved his point. Unfortunately, they were also ridiculous killing machines, and we know the rest.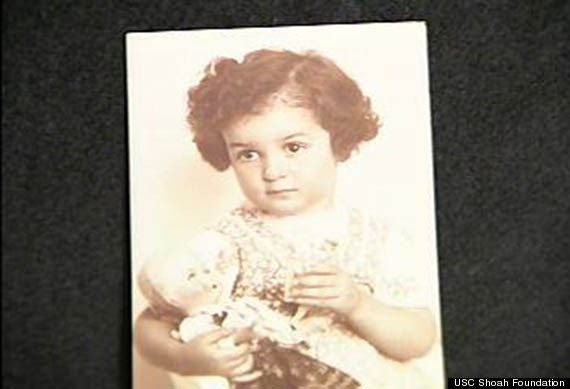 Luckily, Hessy and her family managed to get out of Europe and they survived the war. She became a chemistry professor in NYC, and just donated the issue of Sonne ins Hause to the Yad Vashem Holocaust Museum in Israel.
"I feel a little revenge," she said "Something like satisfaction."
And she should.